Ishigaki might not have big temples or tall skyscrapers, but it is well worth spending some time exploring the city for that Japanese small town feeling. It is also an excellent place for souvenir shopping, trying out the local cuisine, and getting a dose of Ishigaki history and culture.
Sightseeing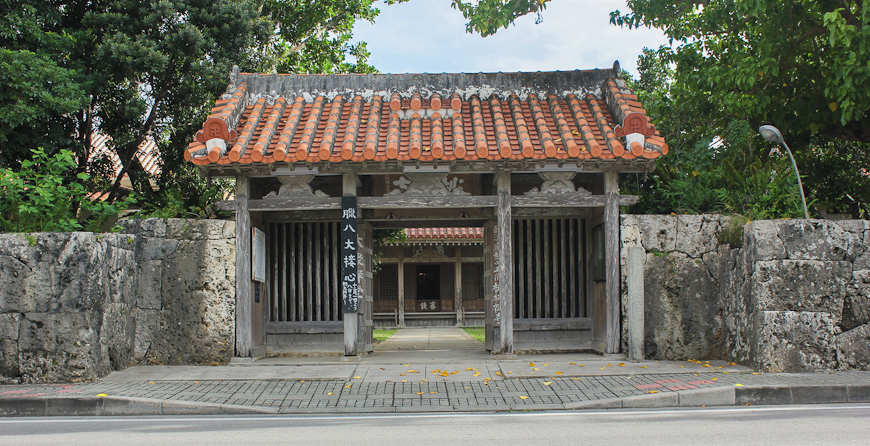 Torinji Temple
Torinji Temple was built in 1614 and is the oldest wooden building in Okinawa. In the two cages at the entrance stands two Deva kings, they are from the 18th century and the oldest wooden carvings of the region. They are said to be the guardians of Ishigaki. Next to the temple stands the Gongen-do Shinto shrine that was rebuilt after the 1771 tsunami.
730 Crossing
The Okinawan prefecture was occupied by the US after WW2 and was therefore made to have right-hand side of the road. The prefecture was returned to Japan in 1972, but it took another six years for the traffic to change back to left-hand side again. The memorial stone marks the date, July 30 1978, when the switch happened.
The crossing is also an excellent point to find your direction and orientate yourself.
Peace Bell Park
This is one of three peace bells located in Japan (the other ones are in Osaka and Wakkanai City, Hokkaido). It is made out of coins and medals from around the world and is rung on the International Day of Peace.
Southern Gate Bridge and "Cat Island"
This is a good place to watch the sunset, go for a swim and get friendly with the local cats. The big blue bridge is about 10min walk to the city center, add another 10min to get to the beach and the park where they sometimes have live events. There is also a new man-made beach, but it seems to be closed during wintertime (more info will come).
Shopping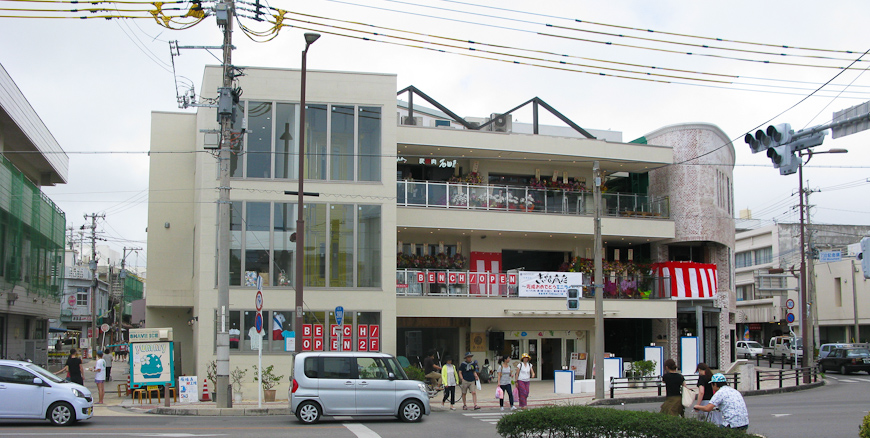 There are many souvenir shops in and around Ishigaki's city center. Most of them can be found in and around Euglena mall and on the way to the ferry terminal. The Euglena mall is located right behind the Post Office and has two main streets, the one closer to the 730 crossing being the busier of them. You can find all kinds of souvenirs here, such as Shisa figures, woven Minsa textiles, Island spices, and original jewelry.