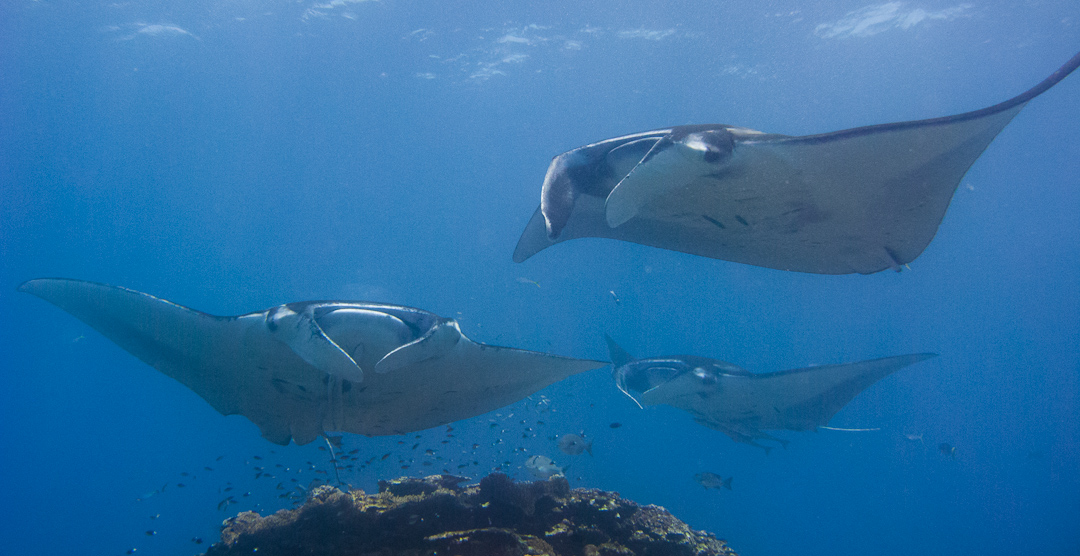 Manta Rays at the cleaning station. Photo courtesy of Viking Scuba Kabira.
Poisonous Marine Life

Stay safe by keeping good buoyancy and avoid touching the reefs.
You can find a list of poisonous marine life
here.
Diving in Ishigaki is beautiful all year around and there are many sites suitable for both beginners and more experienced divers. The charming reefs of the island are abundant with healthy corals and a multitude of marine life. There is also landscape diving with swim troughs filled with glass fishes that glitter in the light coming from the openings above, simply magical☆ At the reef,  you can see schools of small Sea Goldies and Blue-Green Damselfishes dashing in and out of the corals, spot a Leafy Scorpionfish swaying with the current, swim across a lazy turtle taking an afternoon nap, and gaze up in amazement at the Mantas circling the cleaning stations around the Manta Point dive sites.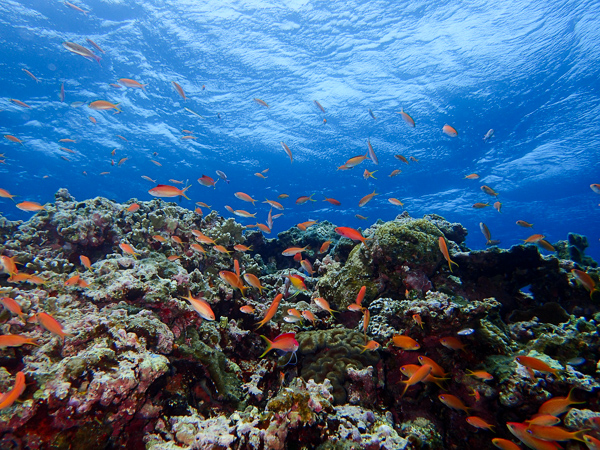 Manta Diving
Ishigaki is one of the best places in the world to dive with wild Mantas, the chance of seeing one is as high as 80% percent during September and October! The season officially starts in June and runs all the way to October with around 50% chance of spotting them. Sometimes, it is also possible to see them a bit earlier or later in the season but the chances of seeing a manta are not as good.
In the winter months, and when there is a north wind blowing, the site becomes inaccessible due to the high waves. Keep in mind that manta season occurs at the same as the typhoon season and that, especially late or early in the season, there might be days with north winds which means it's not possible to dive at Manta point.

Wintertime Diving
While the Manta Point is not accessible, there are many other exciting dive sites to visit. Visibility is often just as good as summertime and from February to April is the Cuttlefish mating season; see the males shrewdly switching colors depending on if there is a female or male near at hand. For macro lovers, this is a perfect opportunity to search for different kinds of shrimps, crabs, pipefishes and nudibranchs. You can also see Turtles, Seasnakes and most of the other marine life that you would encounter while diving in summertime.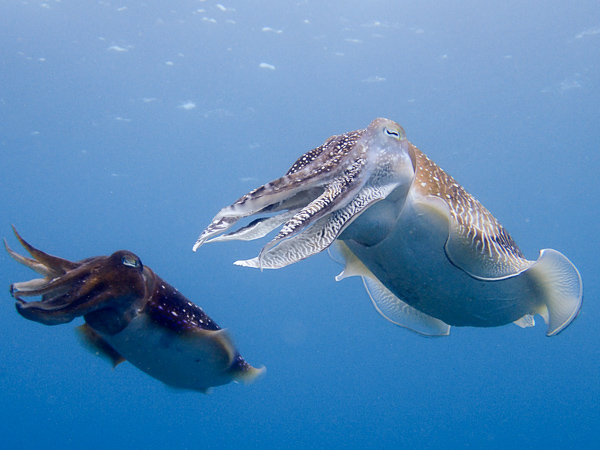 Diving Season
While diving in Ishigaki and the Yaeyama island is beautiful all year round, the best time to go diving is from May to November when water temperatures are usually around a comfortable 26-30°C and there is a good chance to go to Manta Point. The temperature will start to drop from December and go down to around 22°C in January to March before it starts getting warmer again. You can read more about Ishigaki's climate here.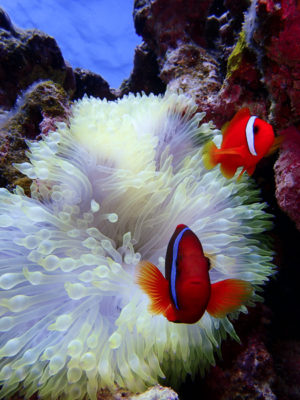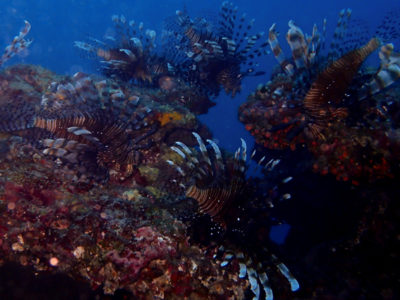 SaveSaveSaveSave
SaveSave