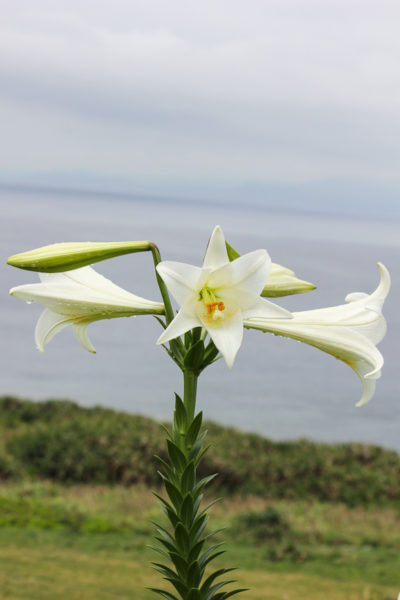 The shining white Uganzaki lighthouse watches over the ocean on the westernmost cape of Ishigaki island. You cannot enter the lighthouse itself but the surrounding views are stunning with steep cliffs that are a striking contrast to the many white beaches the island is famous for. On a clear day, you can see all the way to Iriomote island from here.
Do take the time to go down the stairs and peer over the fence to get a better view over the small bay beneath. During low tide, the flat rock at the bottom reveals a curious pattern created by the tides. You will get a better view of the lighthouse from here and if you venture all the way to the end of the path, you might glimpse the small buddha statue hidden in a hole in the outermost rock. Do not climb up the rock, the fall down is steep and it can be very slippery after rain.
The grass area beside the lighthouse usually have some kind of flowers blooming, it is especially beautiful in April-May when you can see a field of Easter lilies.
The lighthouse is also one of the most popular spots for watching the sunset in Ishigaki.
Blog posts about Uganzaki Lighthouse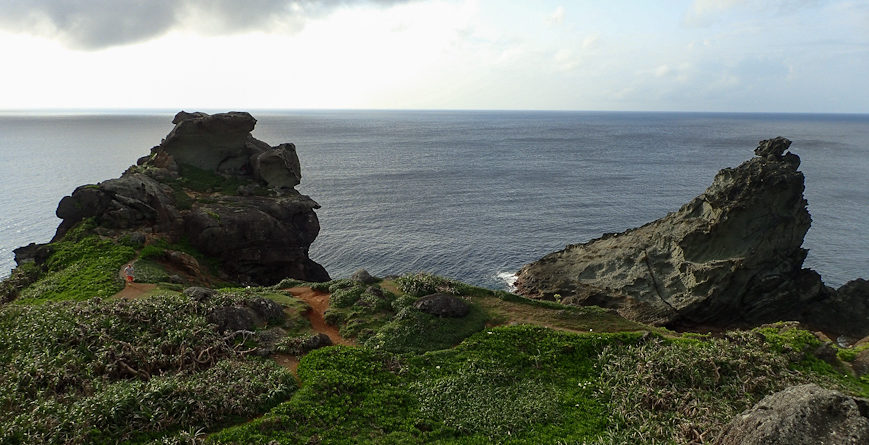 Getting here
Uganzaki lighthouse is a 30min drive from Ishigaki City and about 15min from Kabira Town. You can get here by rental car or taxi. Unfortunately, there is no public transportation.